Vegetable oil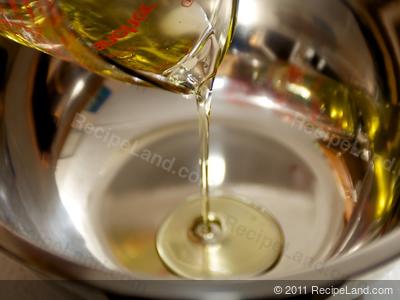 Detailed information about the ingredient vegetable oil. Vegetable oil is usually found in the oils section or aisle of the grocery store or supermarket.
| | | |
| --- | --- | --- |
| In Chinese: | ??? | |
| British (UK) term: | Vegetable oil | |
| en français: | unknown | |
| en español: | unknown | |
Description
Vegetable fats and oils are lipid materials derived from plants. Physically, oils are liquid at room temperature, and fats are solid. Chemically, both fats and oils are composed of triglycerides, as contrasted with waxes which lack glycerin in their structure. Although many different parts of plants may yield oil, in commercial practice, oil is extracted primarily from seeds.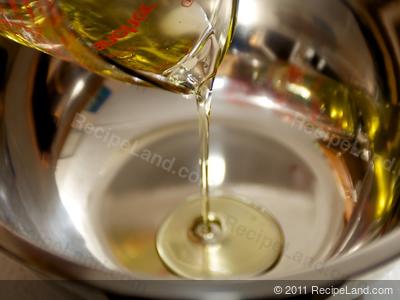 A high consumption of omega-6 polyunsaturated fatty acids (PUFAs), which are found in most types of vegetable oil (e.g. soybean oil, corn oil - the most consumed in USA, sunflower oil, etc.), may increase the likelihood that postmenopausal women will develop breast cancer.
Nutrition
To change serving size or for more detail on vegetable oil visit the complete nutritional analysis of vegetable oil.
Nutrition Facts
Serving Size 1 tbsp (13g)
Amount per Serving
Calories
114
Calories from Fat 117
Trans Fat 0.0g
Total Carbohydrate
0.0g
0%
Sugars 0.0
Protein 0.0g
Vitamin A 0%
•
Vitamin C 0%
* Percent Daily Values are based on a 2,000 calorie diet. Your daily values may be higher or lower depending on your caloric needs.
How much does vegetable oil weigh?
food weight and complete nutritional analysis of vegetable oil to determine the weight of any amount of vegetable oil in the meantime.
Recipes that contain vegetable oil
There are 7752 recipes that contain this ingredient.